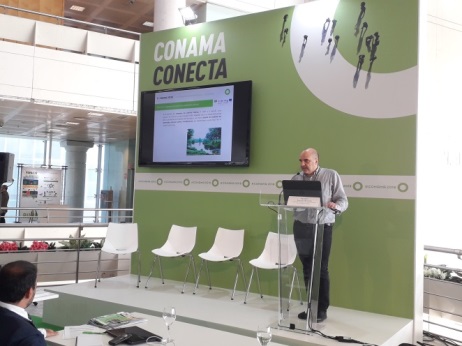 29 Nov

Risc_ML present at CONAMA 2018

The partners of the Risc_ML project, coordinated by the Miño-Sil Hydrographic Confederation, were present at the 14th edition of the National Congress on the Environment, CONAMA 2018, held from 26 to 29 November 2018 in Madrid.

The Congress had a specific section for the European Projects "CONAMA CONECTA" located in the exhibition stands of Conama 2018, which will function as a contact centre and exchange of experiences of the participating Entities.

The Miño-Sil Hydrographic Confederation, the main beneficiary of the Risc Miño_Limia Project, has announced the objectives, actions, partners and results achieved in Risc so far thanks to the Interreg Programme Training Workshop.