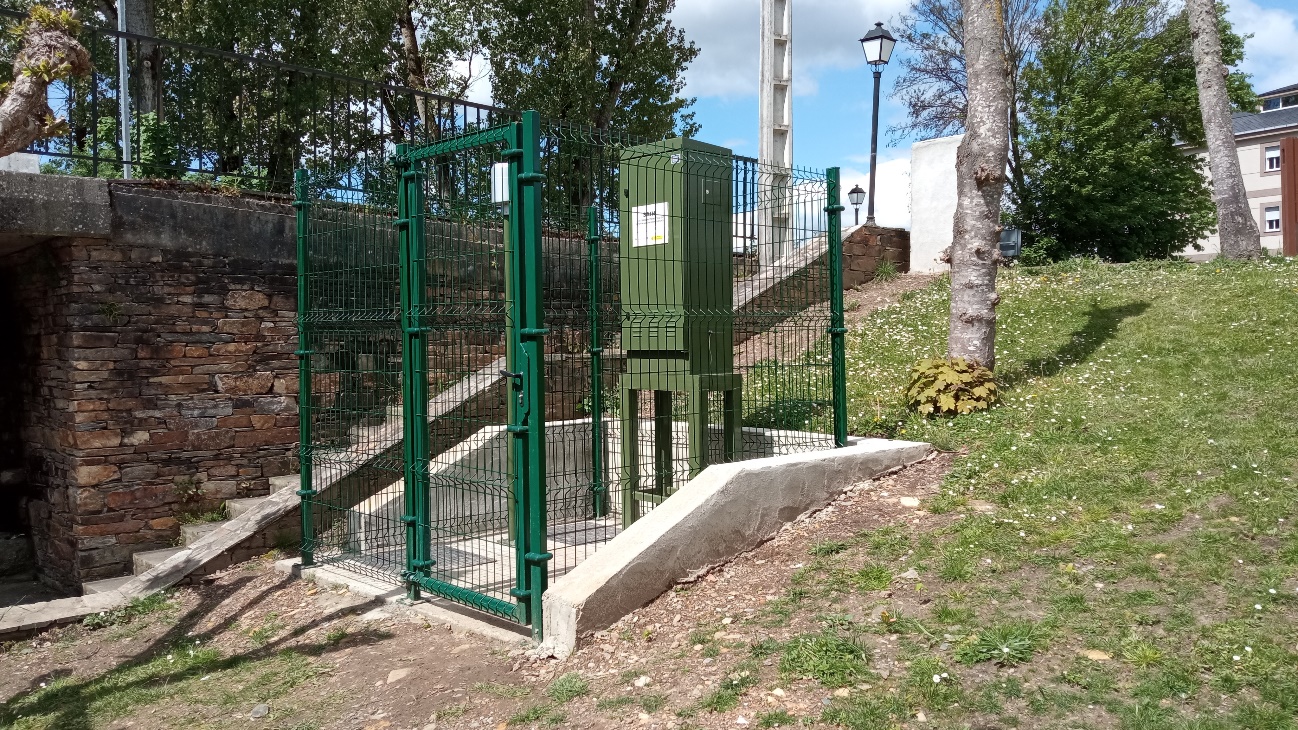 11 Jun

The CHMS completes a new control station on the river Saá, as it passes through the municipality of A Pobra do Brollón in Lugo
The Hydrographic Confederation of the Miño-Sil O.A., an Autonomous Body under the Ministry for Ecological Transition and the Demographic Challenge, has recently completed the extension works of the SAIH Network (Automatic Hydrological Information System) in the river Saá, as it passes through A Pobra de Brollón (Lugo).

The work consisted of installing the necessary equipment for the real-time measurement and transmission of data on water level in the riverbed, temperature and rainfall. The variables are now received automatically and every five minutes at the CECU (Basin Control Centre) of the CHMS in Ourense, and the necessary communication and calibration tests have been carried out. The data can be consulted on our website.

This station is located in the Area with Significant Potential Risk of Flooding (ARPSI) of A Pobra de Brollón (Lugo), in accordance with the flood risk management planning of the second cycle, to facilitate control and response capacity in periods of heavy rainfall that produce considerable increases in flow.

The actions carried out have involved an investment of €30,075.

The works are part of activity 4 "Control programmes and natural retention measures" of the RISC_ML Project, within the action aimed at extending the SAIH, SAICA, piezometry and chemical control network, co-financed by the European Regional Development Fund (ERDF), through the Interreg V-A Spain-Portugal Programme (POCTEP) 2014-2020.
Finished wardrobe and enclosure: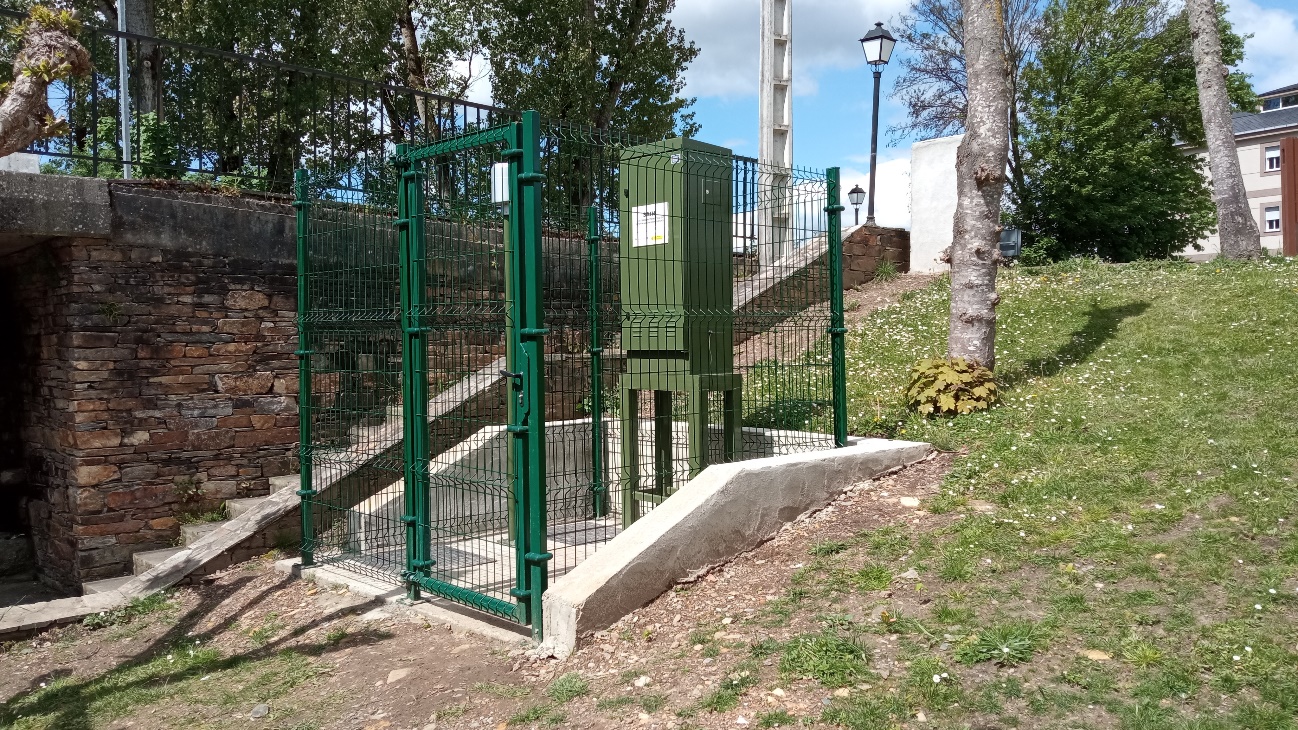 Anti-turbidity barrier put in place during the execution of the works: