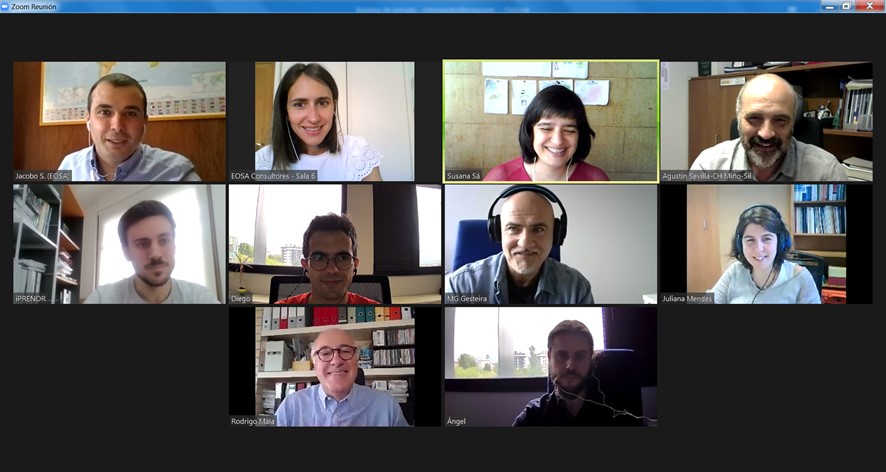 30 Jun

24th meeting of the joint working group of the RISC MIÑO LIMIA project
The twenty-fourth meeting of the Joint Working Group of the partners in the European project POCTEP RISC_ML, led by the Miño-Sil hydrographic Confederation O.A., was held.

As on previous occasions, each of the partners has presented the progress made in the different activities of the project, whose degree of execution is around 90%. In addition, the work schedule has already been programmed with which the pending actions will be completed.

The session focused on the following pending work:

Two new SAIH stations, which are expected to be fully completed by the end of the summer,
A digital terrain model of the Portuguese part of the demarcation developed by the National Geographic Institute, which will be available in the coming weeks,
The drafting of two technical projects of natural retention measures to be finalised within approximately one month.
Continuation of the development of hydrological and hydraulic models, forecasts, decision support systems and early warning systems.

The Joint Working Group has agreed to hold its 25th meeting in September.